Rob Toomey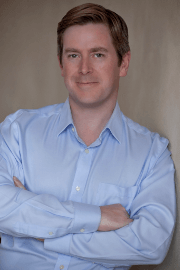 Co-Founder
After five years as a corporate attorney for two different large firms in Boston, Rob's career took a major pivot in 2004 when he began providing coaching and training centered around practical applications of personality type. He has personally coached and trained thousands of executives, leaders, and sales professionals in Japan, Australia, Canada, England, France, Germany, Sweden, and throughout the United States. His first company, An Extraordinary Life®, was formed in January 2004 and remains focused on assisting professionals through complex career transitions. In 2005, Rob joined forces with SpeedReading People®, growing its client list to include more than 20 Fortune 500 firms. TypeCoach represents the latest incarnation of Rob's focus on delivering personal and professional results through the application of personality type.
Rob's law practice began with Testa, Hurwitz & Thibeault and then with Weil, Gotshal & Manges in Boston, where he focused primarily on venture capital and leveraged buy-out transactions. He holds a B.A. with honors in both Philosophy and English Literature from Trinity College in Hartford, CT, where he graduated Phi Beta Kappa. Rob also holds a J.D. from Boston University School of Law.
Carly Toomey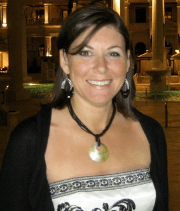 Co-Founder
Carly Toomey is a co-founder of TypeCoach. Since 2005, she has consulted with more than 20 Fortune 500 companies, and trained thousands of leaders, future leaders, sales professionals, and executives all over the world. She has also certified dozens of internal and external corporate trainers.
Carly has been passionate about Personality Type since 1995, spending more than 30,000 hours studying the topic and is a qualified administrator of the Myers-Briggs Type Indicator®. She graduated Phi Beta Kappa from Trinity College in Hartford, CT with a B.A. in Psychology.
Shauna Skinner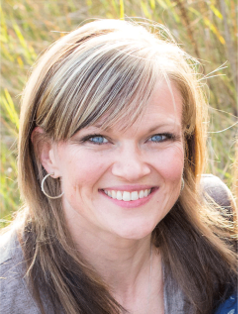 Program Director & TypeCoach Master Coach & Facilitator
Shauna Skinner joined our TypeCoach team in 2016 as one of our client partners. She is now our Program Director and a TypeCoach Master Coach and Facilitator. She brings a wealth of business, international, and type-related experience to our team and clients.
Shauna has been a personality type enthusiast since 1994. She holds the MBTI® Master Practitioner designation, and she is also a certified MMTIC® practitioner, which is the Murphy-Meisgeier Type Indicator for Children®. In addition, Shauna earned a Bachelor of Management with great distinction from the University of Lethbridge in Canada.
Shauna has coached and facilitated programs with individuals, businesses, educational institutions, healthcare organizations, and not-for-profits from around the world. She has had the unique opportunity to study and work in China for four years and then in Hong Kong for several months at a large multinational corporation. As a business owner and consultant since 2002, Shauna is well-equipped to bring the practical application of personality type to life in any setting.
Nicole Nix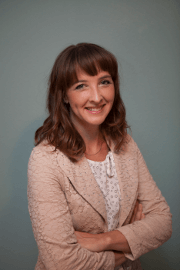 Senior Account Manager
Nicole joined the TypeCoach team in 2013 and now oversees a wide range of responsibilities. These include key client interactions, account creation and site maintenance, managing key partner engagements, Infusionsoft outreach, and a host of critical administrative matters. With a background in engineering, Nicole previously founded a manufacturing company and established her company as an industry leader both domestically and internationally. Product design and development have both been her passions and she continues to have the opportunity to utilize those skills at TypeCoach. Her role at TypeCoach helps drive the growth and development of the company in the ever evolving world of personality type.
Christine Simmons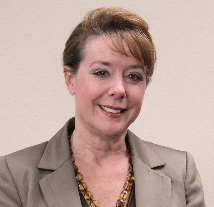 Senior Client Partner
Christine joined the TypeCoach team in 2017 after 16 successful years with The Ken Blanchard Companies where she was Director of Client Services. During her time with Blanchard, she had the honor of partnering with hundreds of the world's top organizations to provide them with some of the most powerful leadership development training programs and tools available. Christine understands the importance of determining "fit" with her clients and seeks to understand their underlying business needs to determine what solution is most compelling.
Christine is passionate about the application of personality type and is uniquely suited to take her experience in the leadership development world and combine it with the TypeCoach applications and training. Based in San Diego, Christine received a B.A. in Business Administration from National University.
Tim Hepner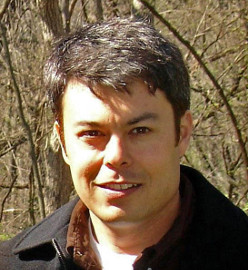 VP, Business Development
Tim joined the TypeCoach team in 2017 after co-building Appreciation at Work (Business version of #1 NY Times bestseller, The 5 Love Languages) with Paul White and Gary Chapman where he was Vice President. During his time with White & Chapman, he had the honor of building a global team of over 500 independent and corporate coaches and was known for creating trust and great places to work.
Tim brings over 15 years of business development experience and is passionate about partnering with others to improve the workplace together.
Sharon Heath
Office Manager
Heather Fici
Lead Animator